Academic Alliance and Networking
Academic Alliance and Networking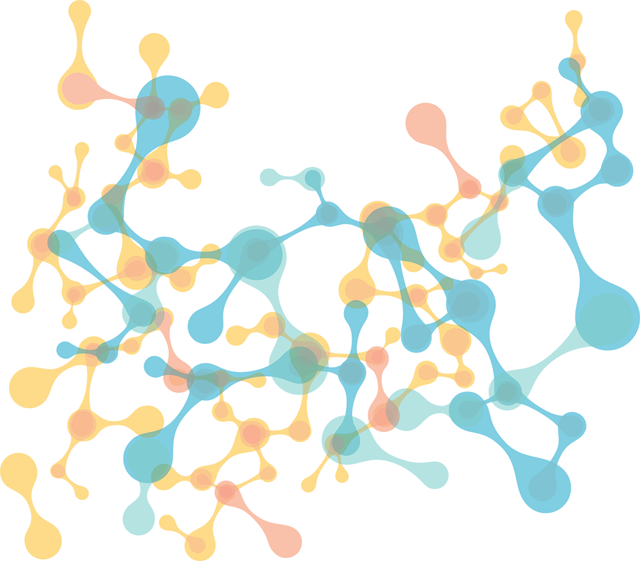 The KODISA has grown to be the largest scholarly society in Korea. KODISA currently has academic partnership with eight scholarly societies in Korea, including International Convergence Management Association; Korea Artificial Intelligence Society; Korea Sports Science Association; East Asian Economics Association; Korea Wellbeing Convergence Association; Korea Food and Health Convergence Association; Korea Research Ethics Association and Korea Fourth Industrial Association

Thanks to enlarged academic partnership with those eight scholarly societies in Korea, KODISA currently publishes/supervises 14 scholarly peer-reviewed journals in the fields of economics, business, management, decision science, environmental sustainability, multidisciplinary and interdisciplinary studies. The list of scholarly journals and publications as follows:

[1] The Journal of Distribution Science (JDS)
Print ISSN: 1738-3110 / Online ISSN 2093-7717
Indexed by: SCOPUS, KCI (Korea Citation Index), CNKI, KOAJ, DOAJ.
Home Page: https://kodisa.jams.or.kr (English or Korean: JAMS)
On-Line Submission: https://www.jds.or.kr(English; ACOMS)

[2] The Journal of Industrial Distribution & Business (JIDB)
Online ISSN: 2233-5382
Indexed by: KCI (Korea Citation Index), CNKI, DOAJ.
On-Line Submission: http://www.jidb.or.kr (English or Korean; ACOMS)

[3] The Asian Journal of Business Environment (AJBE)
Print ISSN: 2765-6934 / Online ISSN: 2765-7027
Indexed by: KCI (Korea Citation Index), CNKI, DOAJ.
On-Line Submission: http://www.ajbe.or.kr (English; ACOMS)


[4] The East Asian Journal of Business Economics (EAJBE)
Online ISSN: 2288-2766
Indexed by: KCI (Korea Citation Index), CNKI
Home Page: https://eajbe.jams.or.kr (English or Korean: JAMS)
On-Line Submission: https://acoms.accesson.kr/eajbe (English; ACOMS)

[5] The Journal of Economics, Marketing and Management (JEMM)
Online ISSN 2288-7709
Indexed by: KCI (Korea Citation Index), CNKI
Home Page: https://icma.jams.or.kr (English or Korean: JAMS) 
On-Line Submission: https://acoms.accesson.kr/jemm (English; ACOMS)

[6] The Korean Journal of Franchise Management (KJFM)
Online ISSN: 2508-4593
Indexed by: KCI (Korea Citation Index), CNKI
Home Page: https://kjfm.jams.or.kr (English or Korean: JAMS)
On-Line Submission:https://acoms.accesson.kr/kjfm (English or Korean; ACOMS)

[7] Korean Journal of Artificial Intelligence (KJAI)
Online ISSN: 2508-7894
Indexed by: KCI (Korea Citation Index), CNKI
Home Page: https://kjai.jams.or.kr (English or Korean: JAMS)
On-Line Submission: https://acoms.accesson.kr/kjai (English; ACOMS)

[8] Journal of Sport and Applied Science (JSAS)
Online ISSN: 2586-6028
Indexed by: KCI (Korea Citation Index), Korea Science, CNKI
On-Line Submission: https://acoms.accesson.kr/jsas (English or Korean; ACOMS)

[9] Journal of Wellbeing Management and Applied Psychology (JWMAP)
Online ISSN: 2586-6036
Indexed by: KCI (Korea Citation Index), Korea Science, CNKI
Home Page: http://www.jwmap.or.kr (English or Korean: JAMS)

On-Line Submission: https://acoms.accesson.kr/jwmap (English; ACOMS)

[10] The Korean Journal of Food & Health Convergence (KJFHC)
Online ISSN: 2586-7342 
Indexed by: KCI (Korea Citation Index), CNKI
Home Page: https://kjfhc.jams.or.kr (English or Korean: JAMS)
On-Line Submission: https://acoms.accesson.kr/KJFHC (English or Korean; ACOMS)

[11] Journal of Research and Publication Ethics (JRPE)
Online ISSN: 2733-7146
Indexed by: KCI (Korea Citation Index), Korea Science, CNKI
On-Line Submission: https://acoms.accesson.kr/JRPE (English or Korean; ACOMS)

[12] The Fourth Industrial Review (FIR)
Online ISSN: 2765-7213
Indexed by: Korea Science, CNKI
Home Page: http://www.fir.or.kr (English or Korean)
On-Line Submission: https://acoms.accesson.kr/fir (English; ACOMS)

[13] The Journal of Koreanology Reviews (JKR)
Online ISSN: 2950-8835
Indexed by: Korea Science, CNKI

Home Page: http://www.jkr.or.kr (English or Korean)
On-Line Submission: https://acoms.accesson.kr/JKR (English; ACOMS)

[14] The Journal of Korea Artificial Intelligence Association (JKAIA)
Online ISSN: 1234-5678
Indexed by: Korea Science, CNKI
Home Page: https://kjai.jams.or.kr (English or Korean)
On-Line Submission: https://acoms.accesson.kr/JKAIA (Korean; ACOMS)

[15] KODISA Proceedings
Print ISSN: 2287-478X / Online ISSN: 2672-0620
Indexed by: Clarivate Analytics CPCI-SSH/ ICBE2015, ICBE2016, ICBE2017, CNKI
On-Line Submission
: 
http://www.kodisaconference.or.kr/
or 
http://www.kodisaicbe.org/
 (Englsh)
The list of academic associations and academic alliance with KODISA as follows:
[1] Korea Distribution Science Association(KODISA) Founded in March 1999
Chairman: YOUN Myoung-Kil (Eulji University, Korea)

[2] East Asia Business Economics Association (EABEA) since June 2013
President: KIM Pan-Jin (Chodang University, Korea)

[3] International Convergence Management Association (ICMA) since December 2013
President: YANG Hoe-Chang (Jang An University, Korea)

[4] Korea Artificial Intelligence Association (KAIA) since December 2016
President: KANG Min-Soo (Eulji University, Korea)

[5] Korea Sports Science Association (KSSA) since July 2017
President: SEO Won-Jae (Eulji University, Korea)

[6] Korea Wellbeing Convergence Association (KWCA) since December 2017
President: KWON Lee-Seung (Gangneung Catholic University, Korea)

[7] Korea Food & Health Convergence Association (KFHCA) since August 2018
President: RHA Young-Ah (Eulji University, Korea)

[8] Korea Research Ethics Association (KREA) since January 2020
President: CHU Wujin (Seoul National University, Korea)

[9] Korea Fourth Industrial Association (KFIA) since January 2021
President: KIM Jin-hwan (Korea National Open University, Korea)

[10] Korea Koreanology Association (KKA) since April 2022
President: KIM Ki-Peong (Daejeon University, Korea)